Over the past years, we've been building our inbound marketing skills. And through this experience we've managed to perfect a sales funnel that has helped our clients grow their online revenue by selling more courses, programs and certifications, even during the toughest of time.
Today I want to share with you the exact funnel we have used to achieve more than $100,000 worth of sales for one client alone, in the month of May.
The Results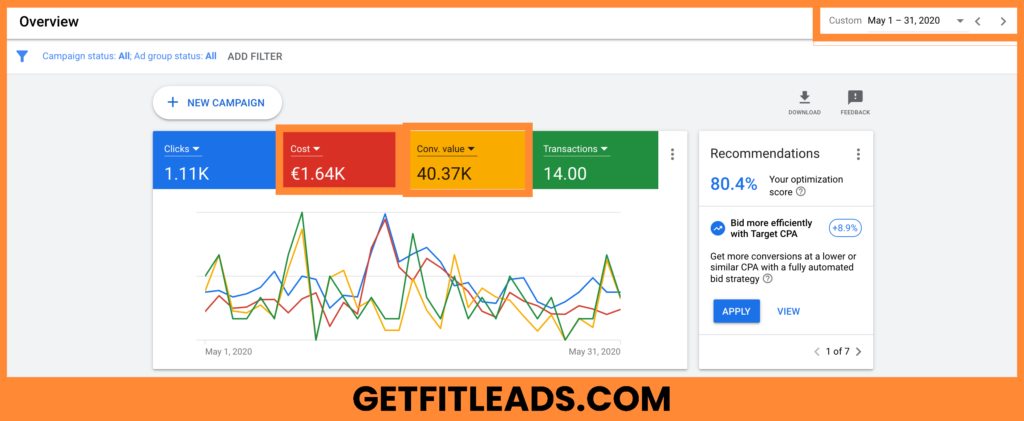 The Funnel

View Full Image: https://bit.ly/2B8OzTi
How the Funnel Works
Our goal here is to lead people to our Sales page so they can purchase our courses/certifications/programs/memberships or products.
This can be done in a multiple number of ways but today we'll be focusing on the following two scenarios:
Drive organic & paid traffic to it
Create and provide 1 or more value packed lead magnets to our audience and nurture them to make a purchase
Scenario 1 & 2 of the funnel explained:
In scenario 1, we create:
Facebook/Instagram ads targeting our cold audience, communicating the values and benefits in a genuine, friendly non-salesy kind of way – we don't want to be aggressive and pushy as this will work against us
Google ads targeting browsers who are actively searching for our courses/certifications/programs/memberships or products, with intent
Social Media posts that are educational and value-adding such as explainers, testimonials and case studies to attract our target
SEO Blog Posts written using a tried and tested formula in order to attract and educate users in our niche
By having powerful omnipresence, all of the above marketing channels will lead to our Sales page.
In scenario 2:
Step 1: We construct a value packed lead magnet such as a full curriculum of the course or program then promote it via:
👉 Facebook/Instagram ads
👉 Social Media posts
👉 Blog content and,
👉 Facebook groups & communities
Step 2: Then get people to 'opt-in' by providing us with their emails in exchange for the lead magnet asset
Step 3: And once the opt-in is triggered, this happens:
💰 People are led to our Sales page so they can make a purchase and if not,
📩 Then they are funnelled into a drip feed campaign (made of 3-5 emails), which nurtures them through showing them click-worthy content showing the benefits and features of the product –
(take note that in every email sequence, is a Call-To-Action that will lead them back to the Sales page.)
Step 4: Finally, we present an opportunity to upsell or downsell with the aim to increase our AOV (Average Order Value).
Step 5: Once the purchasing journey is over, our work is done and the customer receives a series of welcome emails!
Final words
Here are 4+1 tips to help increase your online sales:
Use strong CTAs (Call To Action)
Use powerful copies that trigger emotion and value-adding
Focus more on the benefits, and less on the features
Educate your viewers with the aim to build rapport and trust
Always try to diversify your lead magnets and marketing channels so you're safe from sudden changes that are out of your control